Steffi
Australian Champion Nigma Steffi Graf
Aust Ch. Rannerdale The Wizard of OZ x Ch. Nigma Perenelli
Date of Birth: 30 May 2007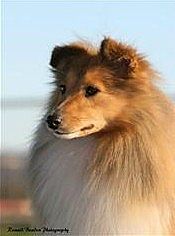 Photo Ronald Bowden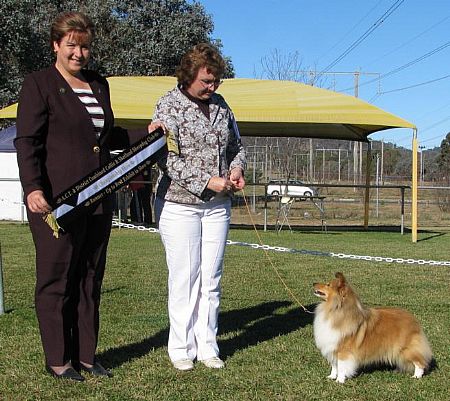 Photo Wendy Pfeiffer
Steffi won many hearts taking 1st place and 'Baby Puppy in Show' at the 8th National Shetland Sheepdog Championship show 7/8 October 2006. She competed against a total of 58 babies to take Baby in Show. Just sensational under breed specialist Ms Irene Beaden (UK) of Myriehewe Shetland Sheepdogs. Here is what Ms Beaden had to say:
"Absolutely beautiful 4 month old golden sable, lovely head, very sweet eye, neat ears, she impressed from the moment she came into the ring, the super bone for 4 months, lovely shape, confident she moved soundly, level topline, lovely long tail, exquisite hind quarters, well bent stifles, short little hocks, every show persons dream. WELL WORTHY OF 1ST PLACE!!!! (Pic by Kay Tonkin)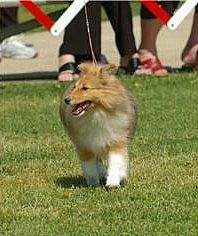 Steffi has continued on her winning ways: Multi Age in Group/Shows and Multi Best in Groups including Best in Group at St George with an entry of 60 + shelties and 190 working dogs. Steffi was also BOB & Ru Best in Show at the recent ACT Collie & Shetland Sheepdog Club show under Breed Specialist Mrs Donna Saltau (see photo above).
A natural showgirl who commands attention in the ring with her movement and style, we thank those who have appreciated her. When specialists and all breeds judges who appreciate English type, Steffi has done well!
Many thanks to Barbara Phillips for allowing us to have Steffi. She is a real joy!